A 'dupe', short for 'duplicate' was a term I first saw in the beauty world a few years ago – a cheaper or more readily available twin of an exclusive, expensive or hard to get hold of product .
Cool, but I don't really wear much make up regularly so I didn't think this term would be one I'd be using.
Until the Hatchling was born.
A friend had given their child a chewing toy that I became obsessed with. It was the Infantino Carrot Chewer shown here:
When asked, she gave that absolutely worst of all responses: "Oh, I got it from the States a few years ago!"
*looks at flight costs to the USA*
Although it's available for me to buy on eBay, the shipping cost more than the item itself (around £20 for a £5 chewing toy) which was simply a no go. There was one that was closer to home, but it was too suspiciously convenient from a seller with no reviews and no postage options so I just went with my gut and left it well alone.
It suddenly struck me that if this toy was such a good idea, there should be something similar available on this side of the pond.
A dupe, if you will.
So rather than looking for the 'Infantino Carrot Good Bites Teether' which now clogged up my search history, I realised I was looking for:
A silicone-based, plastic-free chewing toy
It couldn't be too wide, as Hatchling would struggle to get their maw around it.
With handles or some things on the side that the Hatchling could grip.
Ideally sword/cross shaped so it could be gripped at the base too while the Hatchling actually works out how to use handles.
Different textures for chewing interest would be good too.
Also, would be nice if it looked like a fruit or vegetable. For… reasons. Encouraging healthy eating? I don't know. 🤷🏿‍♀️
So I simply typed in 'silicone teether' ('silicone chewing toy' gave me too many options on necklaces. Not looking to be throttled right now – next!) scrolled down and found:
It literally took me all of two minutes to find them and it was around £6, so it cost about £3 each. GET IN.
And I do this all the time now because there always seems to be certain brands for baby products that are The Best or All the Rage, which is fine but I don't prioritise trendiness for something that may only be used for a few months.
Does the Hatchling need it?
Will I use it?
Will it be helpful?
Can I get it second hand?
Or is there a dupe/alternative that does the same job at a price I'm happy with?
It's done us well for baby carriers, the baby bath, the cot…and of course, the teethers.
Altogether now:
Baaayyyyy-beeeeee dupe doo doo doo doodoodoo…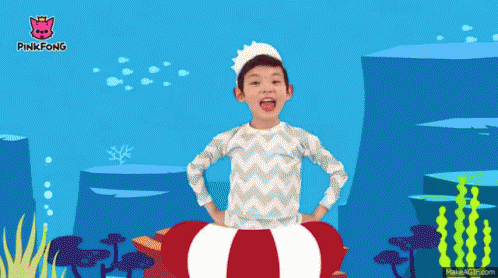 Image credit – Freestock