(Please read this intro in as noir-genre-American-New-Yawk-gangsta-from-the- 1920/30s-accent as you can. Many thanks in advance. You're the best).
So you got time off work. For up to a year max. Yay you.
You also got a baby and the need to entertain yourself whilst keeping your little human being alive.
You need places to go that don't mind your kid when they squawk in indignation or hunger and also turn a blind eye when you attempt a not so subtle nappy change but can't be bothered with trudging to the loos.
Friends, have I got the list for you.
Before we being, one thing to note is I haven't taken into account travel costs – under 2's don't get charged on the bus but adults definitely do and the cost of that travel (to and from home) may vary.

Also, I know the summer holidays are coming up so I tried to think of places you could go at any time of the year, even during the half term or school holidays, whether you were on maternity leave, paternity leave, shared parental leave, grandparent duty or you just had a free day or so with the baby.
Yes, the park is there but I get kind listless walking around with nowhere to go, the benches tend to be damp and/or bird poop covered and the Hatchling is not yet of the size where they can use the equipment effectively. Plus, the heavens in the UK have a tendency to open even in the midst of summer and I don't do rain. It makes me super miserable.
Sure Start Centre/Children's Centres
Ugh, as I started writing this post, an article came up pointing out
1) How good Sure Start has been for supporting parents and
2) How many of them are closing down. UGH.

Unfortunately, they're pretty old school about how they inform you of their services – you either get a leaflet off your health visitor or you drop in and have a natter. The internet is not where they go to advertise what they're doing which is aggravating because the ones I've been to tend to do a lot!
Anyways, Sure Start Centres vary across England in terms of what they offer so this will be short, as it. I sometimes pop into mine for a chat and a sit down and they very often run free groups, classes and workshops for expecting and current parents and carers.

I've even heard of ones that provide some nursery/daycare facilities, though bear in mind they may charge.
You can start looking to find your nearest one here.
NCT Bumps & Babies
The NCT is The National Childbirth Trust and a parent focused charity (the largest in the UK!). They often have events for parents, like First Aid, prenatal classes, Nearly New Sales etc.
Most of these events are paid events but their weekly Bumps and Babies groups (or whatever name your local branch uses) are usually free, with just suggested donation of about £2.50. So no worries if you can't afford it. They usually have snacks, drinks, sensory activities for pre-walking children and a lovely volunteer to help you effectively juggle your child and your cup of tea.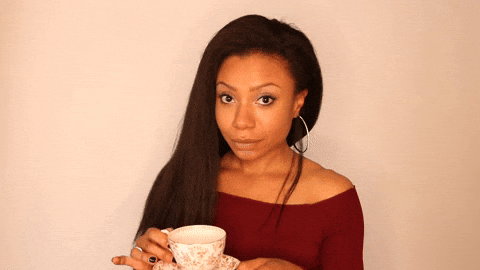 I also got a leaflet from my local NCT branch telling me of other baby events happening near me which was super useful so it's worth popping your head in at least once if you can.
Find your local NCT event here!
Check out your local library
Aw man, I love libraries so much. Even in the most rural of areas and the tiniest of libraries, if I pop my head in, there's a little colourful nook with bright book covers specially for children. If I need a walk and a destination to head to, I go there and then let the Hatchling loose on the carpeted cushion-laden children's area while I sink into a deliciously squishy chair of some sort.
Often libraries have some sort of free story reading activity run by the librarians for under 5s as well, so it's worth having a look at when they are. I've seen crafting activities, story times, rhyme times, sing songs and all sorts going on in those hallowed halls of literary nerdiness. You may have to actually visit your library to see what they've got on so go on! Off you trot!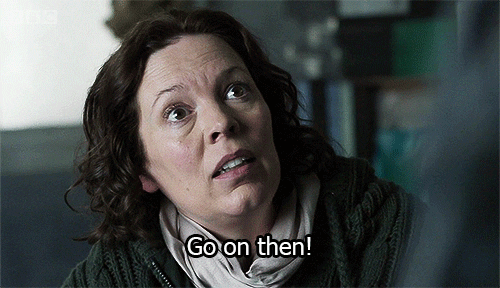 Visit a church
Wait, stop, don't leave! Read on a little!
Not everyone has access to an NCT group but lots of churches run playgroups for parents, babies and toddlers at least once a week.
If I wanted to, I could go out every day to a playgroup within a mile radius.
Sometimes they're run by an external group and happen to be in a church and sometimes they're run by members of the church.
Some ask for a suggested donation, some do not. Some sing songs, some don't – they're all very different and unique so feel free to shop around and try several; just because one is super popular doesn't mean it's the one for you.
Again, drinks of some sort, as well as the social aspect and toys, are a given. You can go no matter whichever religious philosophy (or none at all) that you ascribe to.
And there's not (usually) any pressure for you to do or be anything you're not. The hardest question you'll normally face is along the lines of: "How many sugars love?"
SIX!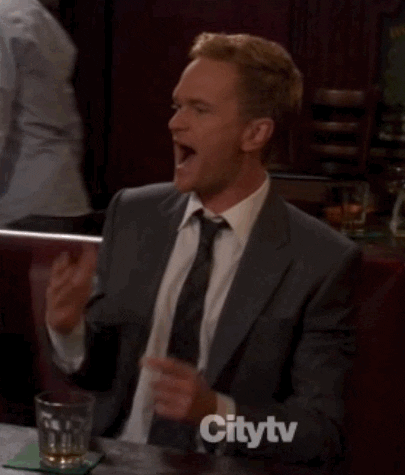 Talk to the Samaritans
I'd like to preface this by saying you don't have to be suicidal to call or talk to the Samaritans, which is what my husband thought when he saw this on my list. I know this for a fact, because I asked them.
116 123
That's the number to phone the Samaritans and it's free from any phone (in the UK – I dunno about if you're abroad). Sometimes you don't feel like leaving the house but want to chat and a lot of conversation for parents/mums is set in cafés where you might feel obliged to buy a hot drink or some food in exchange for your stay. Which is fine if you're up to it (financially, emotionally etc) but sometimes….you're not.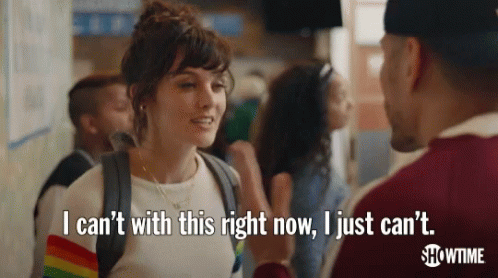 And if you're feeling a bit down or even a bit up and just need or want to talk to someone, the person on the other end of the line will….listen. They're not to give advice though they'll do their best to give you some reassurance. I've phoned when I've felt a bit of a burden to my nearest and dearest or thought they would be busy.
Again, it's not a counselling session or therapy – just a listening ear. More about it here.
Free taster sessions
This is a bit of a cheeky bonus one but one to keep in mind when you see that a lot of baby classes seem to ask for full payment for the term/semester/season before you've even been to a class.
It can feel like a lot of money/commitment up front when you don't know what you're getting. Some classes for parents and baby have taster sessions to encourage you to come in and give them a try. Even if they don't explicitly offer taster sessions, it's worth giving them an email or phone call to ask if you can attend one to see if it's for you.
Some will agree and some won't but a lot of baby-classes them are women-run and and actually a lot more flexible than they seem at first once you get to know whoever is running the class. If you do like the class after the taster session, ask if a more flexible payment plan is also an option if that would work better for you. The people I know who run classes are solid and open to being considerate about various circumstances.
Having a quick google will give you lots of information about what's happening for you in your local area for you and the little one(s). This list is just a start!
Image credit – Pexel.com