Teachers and stationary – it's a love story that transcends time and space. From parchment and quills and ink to highlighters, purple pen(cil)s, calendars and post its…phew, is anyone else feeling slightly warm right now?
I'm super into planners. Like SUPER into them.
They help me organise my life: To-do lists, events, meetings, recurring appointments, deadlines, promises, plots!
Without a place to put them, I tend to forget things and lose motivation in life. I genuinely cannot fathom how people cope without some form of planner.
How do you live your life without an external organiser? And more importantly, why would you choose to?!
I've always had one of a sort but I found myself craving something more…specific to my needs a few years ago. The teacher planner I got from work wasn't cutting it and the student planners I'd used for most of my life were not equipped for Actual Adulting.
I thought I needed an all singing, all dancing, all powerful paper organizer that would help me achieve that goal of Finally Sorting My Life Out.
Here's where the money bit kicks in.
When I was researching these All Powerful Planners, I had a few options. Customisation would cost extra but I looked at:
The Happiness Planner (£38)
Plans and Things Planner ($36 / £29.83)
Plum Paper Planner ($36 / £29.83)
The Passion Planner ($35 /
The Happy Planner ($24)
And here I paused.
Like, I'm seriously considering spending £30.
On a book.
That would last me for a year max. From what I can remember, these were the base costs, without extra customisation.
And what if I don't need it for some of that time? Paper and money wasted because teachers have the summer holidays 'off'* Plus, I'd need to repurchase this every. single. year.

I realised I was getting overwhelmed by all the options and choices and what I really needed wasn't bucket loads of choice and stickers – I needed flexibility. Not just a planner – I needed a planning system.
Enter the Bullet Journal. *dramatic music plays*
If you type 'bullet journal' into Youtube as of the publishing date of this post, there are currently tens of thousands of videos, many of them beautifully decorated and creatively filled in with artistic drawings and intimidating calligraphy and typography.
Unfortunately the filter function doesn't have a 'videos relevant to my life choices' option.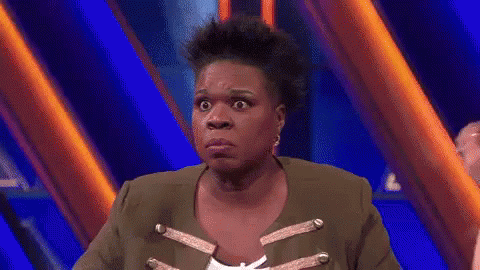 So I always like to point people to the original video that simply outlines how the system works. That's where I started out. 💁🏿
This video is also really useful for people who think they're not very organised/are very disorganised/struggle with their Executive Function. I also looked at Boho Berry's channel for a run down of different options, like Amanda Rach Lee's channel for 'theme' ideas but mainly do what I feel fits at the time.
Thus, my bullet journal when I'm at school/work is very different to my bullet journal during the summer holidays which also varies greatly from when I'm unemployed.
I ignored the fanshy pantsh books people were using and advised myself to just get started, no excuses.
So I went down to Wilkinsons that very day, bought a notebook and ruler, designated myself a 'journalling' pen/biro (which I promptly lost) and got started that very day.
In total, my first bullet journal cost £2.50 (plus 30p for the ruler). It had 100 pages and lasted me from February until the end of September that year. I'd told myself that if I kept it up and decided to keep going with the Bullet Journal system, I could buy myself a fanshy schmancy book.

Which I did, so I did. £13 for a A5 dotted Leuchtturm 1917 with 249 already numbered pages. Oh yeaaahhh.
How does it help me save money? Three big ways:
No wasted pages. The money spent on my bullet journal lasts as long as I need it. So my first Leuchtturm lasted me a full 15 months because I was sick for a while and didn't 'journal' for that time. If I try something one month and I don't use it or it doesn't work for me, I just don't do it again the next month. So if it's being used, it's being used optimally.
It's as cheap or as expensive as I want it to be. Like I said, my first one cost me just under £3 to get set up and started. I like my Leuchtteurm's structure because it makes it easier for me to use but other people have other preferences. The fact that it's a modifiable system, instead of a specific printing list lets me more fully control the cost too.
It helps me effectively organise my daily life and thus avoid late fines (like library book due dates), make the most of limited time offers and deals and that I (mostly don't forget things and have to pay extra to make up for it (like birthday cards and/or gifts). I also use it to track my expenses by…writing them down! Live! When the purchases happen!
I feel like this blog post was just a long ramble about how much I love books and stationary. Which I do, so maybe that isn't so bad (unless you work in a Waterstones because noI'mnotbloodyleavinganytimesoon). If you have any other systems you use to help you organise your money/life/shenanigans, I'd love to hear them!
*Obsessively collecting resources and taking photos even on holidays for the next academic year, in my case.