My mum was (is?) a social butterfly in her community. She was the friend her friends called when life got messy because she's sympathetic and supportive without being abrasive. As the daughter of such a woman, this meant I got to have a peek into the lives of many of my 'Aunties' and – unwittingly – how they navigated their money and lives. What I've saw definitely impacted my money moves.
One time after my mum received a call, we went to visit an Auntie. Her husband had insisted on private schooling and a big house for the 'prestige'. She was crying over having to take her youngest out of private school because her husband had vanished and cleared out their joint account so she was flat. ass. broke. She didn't know how she was going to support three of the oldest children who were at university. The very oldest was working but was considering moving back home in order to help contribute to the mortgage, which her mum wouldn't be able to afford on her her own.
Another day. Another call.
"Get my bag."
"Where are we going?" I scrabbled for the clunky handbag.
"Ruth's Mum's house. She just called. Her husband has died."
This Auntie didn't cry and wail loudly like family members usually do. She just sat there silent, then she asked my mum about different jobs options – not expecting an answer, just sounding out her thoughts. How were she and her children going to manage? Her husband had made most of the money in the house and she didn't think her household would run on just her wages.
Another Auntie had been a housewife while her husband worked. He ran off with someone else, leaving her jobless and with children to bring up by herself. I genuinely don't think she had a clue about how the finances in their house worked or where to get started. The learning curve was overwhelming.
That call came to my phone from one of the cousins.
Her mum had tried to kill herself and she didn't know what to do.
My mum called an ambulance, dropped us off at home, swerved off to pick them up and the children came to live with us while their mum recovered. It was awesome having them over (instantly doubled our household in the best way) but I remember their sadness too – and their worry and questions about how they, and their family as a whole, were going to survive.
My mum was adamant about helping people out and that's definitely stuck with me. So too has the frightening helplessness that suddenly finding yourself without specific money knowledge can put you in.
At this point in my life, while all of this was going on, it confirmed my hunch that I was never going to get married.
*awkward cough*.
But it also made me absolutely certain that, if money was so integral to keeping some semblance of control over your life, I had to learn to manage it, understand it and make it. Ignorance was not an option. My life and the way I wanted to live were literally dependent on me collating some type of financial savvy.
I know some people say "I don't really do maths/numbers/money," or "If you really trusted them, you'd let them sort it out. They're great with numbers! Do you not trust them?"
But those arguments to me are irrelevant – in order to function in this day and age, we all use money of some sort. Why would we not make sure we know how it works? Having a significant other shouldn't be a reason to not be involved in managing your money. Nobody is born a financial whiz – to me, taking tiny steps every day works wonders, especially compared to just not trying to understand it at all. I didn't know how much I could gain until I start looking into it.

In fact, I'd flip it around and say "If they really loved you, they'd want you to understand your household money in case something happens to them."
What if they get amnesia and forget all that maths money knowledge?
What if they end up in a coma for 15 years?!
You gonna not pay your bills or eat for fifteen years?!
I'm too hungry for that nonsense!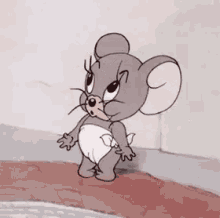 Also, I had a cousin who persuaded me he was amazing at a certain subject only for my exam results to be better than his in that subject. Some people are very good at tooting their own horn but that shouldn't stop you from doing your thing and building your confidence in that same area too. Someone supposedly being an 'expert' doesn't guarantee their actions will benefit you, especially with money. You never know how good you are at something until you give it a try, so why opt out before you've even gotten to the first hurdle?
When we were considering childcare and maybe taking some time out of working, one of my beloved family members kept making comments about how it was good that my spouse was working and someone had to make sure there was money coming into the house to make sure I was looked after etc etc etc and it aggravated me because hello?
Why couldn't that someone making sure I was looked after be…well, me?

In a world where the gender pay gap is still in existence (even in teaching, which is stereotypically female-heavy), where poverty in women is so high and pension poverty is a very real risk for women (especially BME women), I think it's incredibly important for me to understand how, as someone who wants children, how motherhood might affect me financially so I can make the best choices based on the options available to me.
*finally inhales*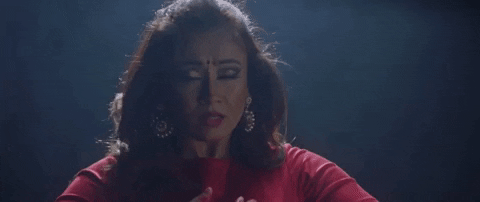 This attitude doesn't mean our financial lives are completely blight-proof (because hello external agencies outside my control that still have a major impact on my life options!). But it makes sure that the both of us in this relationship can approach issues as a fully functioning team. BUT we are aware that things can happen. Therefore, part of this team work means living life in a way so that if one of us does end up in a vegetative state and can no longer collect a paycheck, the other doesn't need to live off chocolate snaffled from a complimentary buffet.
Without their husbands, my Aunties were unable to continue living the way they had become accustomed to. It's one thing to be supported by your spouse – it's another to be utterly dependent on them, especially as a more vulnerable member of society.
Only being able to afford it if both of us are working means….well, we don't do it. If aliens finally did come for my other half, I wouldn't even need to move. I could afford to stay in our house on just my wage and spend some of my spare money on a lovable ragtag investigation team of misfits to discover what really happened.
And if that ain't love, I don't know what is.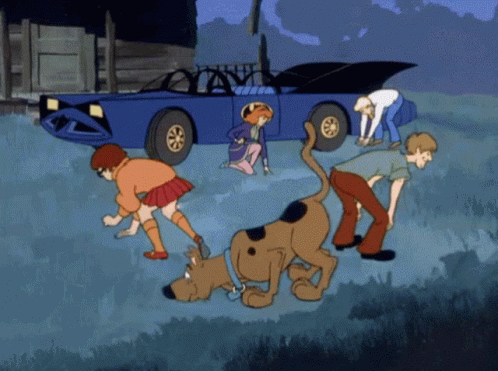 Image Credit: Mark Chaves at Pexel.com