Right, let me start this post of by saying, not only am I not a financial advisor, I (before February of this year) had never invested in anything.
No, not even emotionally in Game of Thrones. (Yes, I know all the memes but it has received very little of my time and even less of mah monay.)
I'd heard of investing, where it was batted around the PF world, like a server overhearing the fancy cultural artsy people discussing Tchaikovsky and the Benin Bronzes and Post Modernism, except it was dividends and stocks and funds and platforms.

Tortoise Happy wrote this lovely encouraging post that I think all financial minorities can really get behind. I wanted to get involved but felt nervous and didn't know where to start.
Like, how do I even buy stocks?
Or do I buy shares?
Do I need a ticket to Wall Street in New York, gelled hair and a huge mobile to get involved in the stock market??
Sound familiar?

Read on for some educational linky love.
Stuff I read to help me understand investing
I started reading here: MSE's Investing for Beginners and Stock and Share ISAs posts. ISAs are familiar to me since I used to have a Cash ISA (before the butt fell out of the ISA interest rates and I lost interest and transferred the money to a savings account with a better interest rate.) The investing for beginners post has 10 FAQ that really helped me understand the basics of investing (including 1. What is an investment?).
Next up, my Ultimate Financial Senpais Kitty and Piggy have a serious of Investing Deathmatch posts which are witty, concise and straight-talking, debating the pros and cons of different investing methods. I always struggle not to link to their entire website whatever post I'm writing, so indulge me this one time (again) :
Investing in the Stock Market vs Not Investing the Stock Market
Paying off Debt vs Investing in the Stock Market
Stocks vs Bonds
Managed Funds vs Index Funds
And not really relevant to me on this side of the pond, but if you're in the States, a bonus one! Traditional IRA vs Roth IRA
I like following other people's adventures, and Sarah was kind enough to put the links to her investing journeys into one clear signposted article called Investing for Beginners.
Persuaded that investing was a good idea but nervous as to where to pull the trigger, I fortuitously stumbled upon this article by the Escape Artist. Then read this and this. And found out what safe withdrawal rate meant here! Nothing to persuade me to give it a go more than someone openly optimistic about its ease.
I decided to go for it earlier this year.
In February of all times.

I know you're probably reading this now like: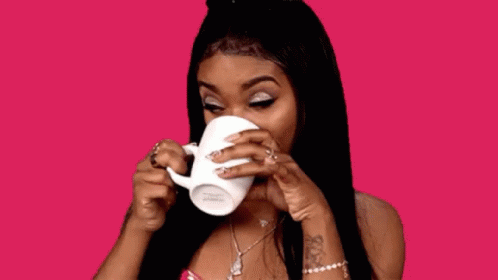 But I didn't know, did I?!
What happened next
If I'm honest, I have no blimming clue what happened next.
I decided to go for Vanguard as my platform because there were minimal charges and it was a simple interface.
I chose my options (which I'm not outlying here because, again, I have absolutely less than no clue as to what I'm doing and don't want to lead anyone astray), click, clickety click and then connected it to my bank account and set up a regular transfer.
I think I planned to start off with £500 as a starting amount and then a regular drip feed of £100 a month for a bit (which is what I can afford).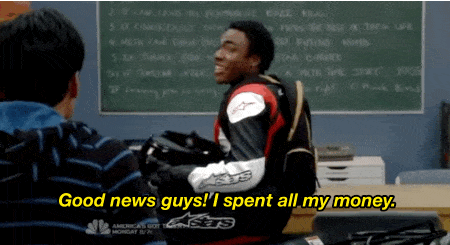 There was an issue with the initial £500 I'd set up for investing (which I'd set up in February) and I hadn't realised it hadn't gone through (because I was busy) so I checked back and tried to reboot it, failed and canceled the miserable thing, so I have £499.96 in cash in that Vanguard account of mine.
It's been a while, so the £100 payment did set up (take? establish? What is the official terminology for this?!) over the past 4 months and now I have £408.23, which is a 1.23% increase according to Vanguard (not sure how, WTH) .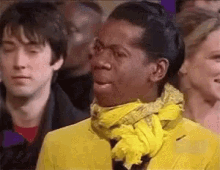 I'll confess, writing it out helped me understand it a little bit more than I did 5 minutes ago because focusing and understanding/retaining information on a screen is not one of my strengths.
Hence, my membership to #TeamPhysicalBook.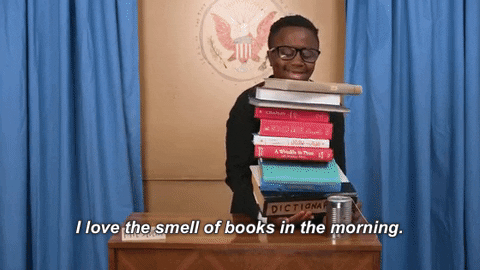 Anyway.
What I learned by investing for the first time
I'm not about to sit down and give you a lesson in Economics/Investing/Vanguard 101.
I think it's pretty clear that I am far from qualified to do that. I'm a notorious hoarder – what do I know about the appreciation of money?! Don't trust me of all people on that topic!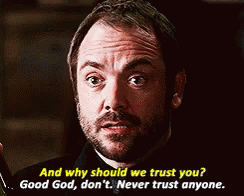 Instead, I'll jot down my thoughts after investing for the first time:
It feels good to get started – I mean, I'd been thinking about investing since May 2019 and had aimed to start by October 2019. Better late than never though, right?
There is A LOT about investing in the States and quite a bit about investing in Canada. I found it tricky to find accessible information about investing in the UK. This did not help disabuse me of my notion that investing was for fancy pants people so I wonder if it's the same for other people or other countries too.
It felt weird to start investing during a global pandemic. It was purely accidental but made me feel squicky, like I'd purposefully taken advantage of the world's misery.
It also feels weird to have apparently made money and not know how. I am completely unaware of the context of how this money was made. The ethics behind this are both confounding and killing me – why have I suddenly gotten £8 extra? From where?! Is this anything to do with the current situation in Yemen?! Am I responsible for price gouging somewhere? My poor understanding of Capitalism is giving me the nagging feeling that someone, somewhere, has been taken advantage of in a terrible way so that I could earn that £8.
It encouraged me to look into other ways of investing, not just the stock market, and I think I've found something that I understand better and may sit well with me at a future date. Just gotta save up a little for my dopey butt to be able to get involved 😅 Yay for plans!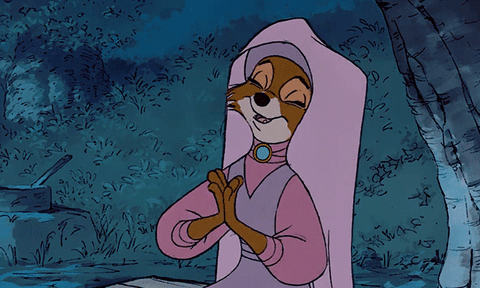 Don't worry, it's not going to be wines, or yachts or other luxury investment items. This isn't an episode of Only Fools and Horses, y'know.
Phewf.
I think that's all I have to say on the topic (for now, we know what I'm like). I'll try to keep you updated with my investing misadventures.
What's your opinion on investing?
You interested or not really?
And yes, investing in yourself totally counts! 😎
Image from Edward Howell via Unsplash