Do you point out someone in the same profession as you just by looking at their clothing? I definitely couldn't! So how (other) teachers and educators dress is infinitely fascinating to me. Read: I'm super nosey.
The image of what a teacher looks like will vary greatly from person to person but speaking for myself, my fashion inspirations are Ms Frizzle, Emma Pillsbury from Glee and probably any Stateside elementary school teacher with an apple on their desk.
Peppy, proper and fun, amirite?
HOWEVER. I live in the UK, not TV school nor am and I have to dress for my context. I'm the kind of teacher that very often can be found crawling around on the floor picking up bits of paper and stationary, or running in the corridors speed walking to the store room. Paint is a mainstay, as is fabric dye, watercolours and glue. School is messy.
Then there's all the school restrictions – no denim, which bits of skin of skin are exposed (very little, in the winter) plus whatever else the headteacher might decide to implement on a whim.
Plus, I have the Hatchling to deal with after hours – so my clothes need to allow me to move (and run) and preferably be machine washable.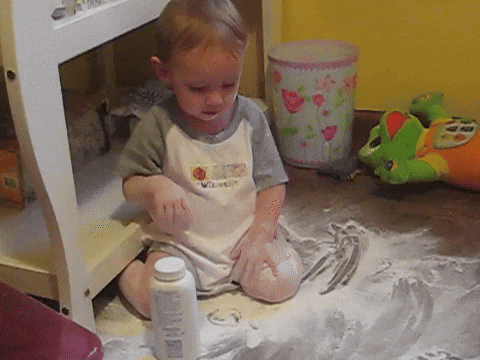 So much as I love floofy dresses that make me look very prim and proper, you'll see very little of that here – petticoats are really tricky to commando crawl in. This is what made the cut for me this winter:
All the following images are taken from their respective websites. Not trying to infringe on anybody's copyright here!
My First Shein Order
I ordered 11 items from Shein – they've popped up constantly for me over the last few years, so I thought I'd have a look and give them a chance.
I ended up returning 7 of the items, giving away one and adjusting the neckline on 2 of the 3 items I have left.
To be fair, I noticed the neckline gaping on the model so that was a warning – I just told myself I'd fix them if necessary. I did, but it's not something I plan on doing every time. Needless to say, I don't think I'll bother ordering from them again.
Snag Tights
I ordered the 80 Dernier tights in the above colours.
The first time I've bought a set of tights since adulthood and haven't had to hoick them up every hour! Loved the colours, all are suitably opaque on my skin tone and they fit. Gah, they fit so well!
I think I ordered a size F (their size guide was really easy to understand) and I'm currently in the process of wearing these out from over use as well as eyeing up their merino wool line of tights.
Because they have a constant discount, I didn't have to worry about any sales popping up later.

I also ordered some fleece lined tights from Long Tally Sally – toasty when it's nippy in the mornings!
The ankle socks were utter rubbish though.
Dorothy Perkins
Tall Cord skirt (currently on sale for £12)
So it turns out that I'm a total sucker for corduroy and I don't even care. Plus, pockets.
Marks and Spencers
a) Checked mini skirt (currently on sale for £15)
b) herringbone mini skirt (currently on sale for £12.50)
c) tartan style checked mini skirt (currently on sale for £6)
d) dogtooth mini skirt (currently on sale for £6))
1) pure merino wool jumper V-neck
2) 'Cashmilion' round neck jumper (£15 – imitates softness of cashmere but machine washable)
3) Ponte v-neck 'fitted' top (currently on sale for £12.50)
Not pictured – Curve leggings, £9, seemingly no longer sold
None of these items were on sale when I bought them (I know) but I couldn't go to work naked now, could I? Plus, I matching my colours makes it obvious that I've dressed this way on purpose. I didn't expect so much of M&S's stuff to resonate with me but that, plus having longer versions of some items, they were surprisingly affordable for a high street brand dedicated to sustainable practises and the fact they don't stop at a size 14 helps. Though I did buy a lot of mini skirts – fancy that…
Marks and Spencer – eBay edition
I bought a jersey pencil skirt off eBay for about £5 (not including postage).
I sense a trend….or heavy favouritism. Maybe I've found my shop?)
Debenhams Duo
a) Principles mustard yellow jumper
b) Principles striped jumper
Not the exact ones I bought but close enough!
Mine are much longer and baggie – tunic length, I think it's called – which helps the feeling of wearing a cosy blanket. I normally wear them with leggings and fortunately they both cover my bottom so I don't need to worry about Visible Knicker Pattern (the kids will point this out. Loudly) scenarios arising.
Both were between £9 – £15 on sale (I don't remember the exact prices) and were available in my size in the store.
Shoes to Teach In
I've come to accept that, casual shoewise, I will always and forever be a active wear or trainer girl. Yep, even with all the skirts I clearly wear.
There is no room in my life for ballet flats or other things that don't support my feet and also allow me to run after children/taxis/rapidly disappearing trays of pastries.
Anyway, that's easier said than done – one that support my feet and slanted hips but also come in my size and in a colour way that doesn't draw too much attention to my feet….whilst also not being black. Problem being I also knew exactly the kind of design I wanted – a sort of sleek, 80's style sneaker with minimal seam lines in the design and a thick-looking sole. Super fresh.
I somehow found a pair all the way by a company in Australia that seemed to fit the bill, targeting those whose work keeps them on their feet..spotted on the feet of a fellow teacher!
Plus, they were on SALE (at the time).
Of course, I completely forgot about custom tax, which basically doubled the price of the shoes *sigh* and returning them was a no-go because shipping was about £70.
So I kept them. And I love them. And have worn them to death in only a few months – though I have worn them so often that, value wise, I'm on less than £1 a wear now.
Well…that was a lot of shopping. Between that, the Christmas season and the first birthday season, no wonder I was pooped! I'll just wait another 10 years before I do this all again…
Have you bought any work clothing lately? Or anything nice? I'd love to know!
Image credit: Freestocks at Pexels.com